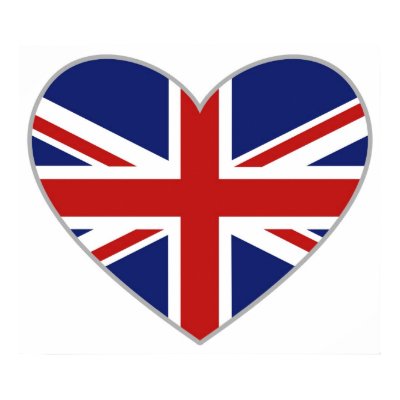 You may or may not know
my flatmates are Anglophiles.
(that is, the people I live with in our apartment,
they love [almost] everything British.)
For one,
we drink tea basically every day.
Sometimes, we make two pots in one day!
(one in the morning; one in the evening.)
We have Oolong, Green Tea, Specialty-Flavored Teas, Chamomile, Black Tea, Red Tea, and Lemon Tea.
(actually, I'm not sure about that last one, but we have all the others.)
So for some people it's coffee; for us it's tea.
You'll also hear a lot of British words and witticisms thrown around the flat.
("flat" being the British word for "apartment," if you didn't know already.)
I regularly hear words like Feckless, Cardigan, Pullover, Wellies, Knickers, Snogging, Naughty Bits, Hoover, Post, and Cheers.
But maybe that's not so unusual. (?)
Part of the thing is, we watch a good bit of British comedy.
So you've heard of Monty Python,
But have you ever heard of
Eddie Izzard
,
Ricky Gervais
,
Simon Pegg
,
Hugh Laurie
, or
Russell Howard
?
Okay, well, maybe you have, but … well … … anyways:
I've also, because of my flatmates,
been introduced to many British authors:
Nick Hornby, Terry Pratchett, Neil Gaiman...
And two of Neil Gaiman's books were made into movies:
Coraline
and
Stardust.
The former I saw last spring, and really enjoyed.
It's stop-motion animation, which is unusual.
And at times, the story's kinda creepy,
'cause some people get buttons for eyes
and turn into big, scary, spider whores.
But there's a cat and a nice girl and funny music,
so I liked it. Other people seem to like it too.
One thing the two have in common,
besides both being British
and being based on books by Neil Gaiman
and being adult-ish fairy tales,
Is doorways.
Coraline has a small, secret door hidden in the wall of a house
that leads into a strange Other world
where everything is nearly almost the same,
but scarier, because everything appears happier
(except they have buttons for eyes).
Stardust on the other hand
has this hole in the wall --
an outdoor, cobblestone wall, marking off a boundary between two properties (In this case the two properties are England, and a fantastical world known as Stormhold) --
and that hole in the wall is our "doorway"
into a story of love & adventure.
A guy named Tristan Thorne is in love with this girl who really doesn't like him, but all the same he promises he'll go retrieve a falling star they see one night, in the hopes that when he returns, she'll marry him.
But the star turns out to be a woman (Claire Danes), and getting back turns out to be harder than it seemed, because there's a wicked witch and a cunning guy who wants to be Stormhold's next king.
And then there are pirates, who may or may not have a cross-dresser for a captain (Robert De Niro) -- though he's certainly able and very brave.
And like I said, the story is full of
love & adventure.
So, if only to make my British-loving flatmates happy,
give it a go:
Watch Coraline or Stardust.
You won't be disappointed.